What EU Companies Need to Know about the U.S. Inflation Reduction Act
Pharmaceutical and biotech companies in the European Union who either already do business in the US market or are planning to do so may be wondering about the complexities of the Inflation Reduction Act (IRA) and its impacts on them.
To learn more about the potential significance of the IRA for EU pharmaceutical and biotech companies, we spoke with Alira Health's Brad Ship, Partner, and Hannah Buser, Engagement Manager.
What is the IRA and how do its provisions impact the pharmaceutical and biotech market in the US?
To set the stage, Medicare is the US federal government insurance program for the elderly and disabled adults. It covers about 70 million people and represents about 30% of the drug spending in the US. Medicare includes multiple types of insurance, with two that primarily impact drugs. Those programs are outpatient medical insurance, Part B, which covers doctor visits, procedures, hospital stays, and drugs administered by providers in those settings, and a separate program for pharmacy insurance, known as Part D, in which patients buy self-administered medications through a retail or specialty pharmacy.
The IRA, which became US law in 2022, has a series of provisions intended to reduce drug costs. Three provisions are most important to drug manufacturers.
First, the Centers for Medicaid & Medicare Services (CMS), the federal agency that administers Medicare, will progressively select a total of 60 high-cost drugs, half that are covered by Part B medical insurance and half that are covered by Part D pharmacy insurance, for price negotiation. Prior to the IRA, CMS, was not allowed to negotiate prescription drug prices. This represents a major change in policy. As of now, stakeholders have many questions about the price negotiation provision of the IRA and much is still to be determined about the execution.
The current implementation timeline for the first ten Part D drugs selected for negotiation is:
September 2023: CMS will announce the first ten Medicare Part D drugs to be negotiated
October 1, 2023: Manufacturers will need to sign an agreement to enter into negotiations
October 2, 2023: Manufacturers must submit the data they will use to justify the maximum fair price
October 1, 2023 through August 1, 2024: CMS will conduct negotiations
September 1, 2024: The new maximum fair prices for these drugs will be announced by this date
January 1, 2026: Negotiated prices will go into effect
The negotiation provisions are the primary subject of several ongoing federal lawsuits by pharmaceutical manufacturers and industry groups. Everyone is eagerly waiting to see if the lawsuits have an impact on the rollout.
Second, another provision of the IRA penalizes companies for raising prices faster than inflation. Companies may continue to increase prices, but for the drugs sold under Medicare, the manufacturer must pay a rebate if prices rise faster than inflation equal to the price amount above inflation. In other words, Medicare will never pay above a drug's launch price adjusted to inflation.
The third impactful provision is aimed at Part D's cost sharing. Today, the cost of a Part D drug is divided amongst the patient, the insurance company (if they have other coverage), Medicare, and the manufacturer. Currently, the out-of-pocket limit is $3,100, but patients are still responsible for 5% of drug costs above this amount.
Starting in 2025, the IRA will cap the out-of-pocket maximum for Medicare patients at $2,000 per year. For every dollar above the $2,000 maximum, manufacturers will now be responsible for 20% of the cost. For most high-priced drugs, this will result in an almost 20% discount given on all Part D sales.
Depending on your price, out-of-pocket rebates may have a significant impact starting in 2025. You should be planning now.
How does the IRA affect EU companies doing business, or hoping to do business, in the US market?
Let's break this down into three groups, because each needs to approach this situation a little differently.
For EU companies who market products in the US market today, the IRA has real impacts. If you have a drug for which you've increased the price higher than inflation for the last two years starting in 2021, you'll be paying rebates in 2023. This provision may impact fewer companies than it might have, however, because inflation has been so high recently. Depending on your price, out-of-pocket rebates may have a significant impact starting in 2025. You should be planning now. We don't yet know which drugs will be selected for price negotiation; we must all wait for the announcement of the first 10 in September. Generally, if you have Medicare sales in excess of $300-800 million, you are at risk of being selected for negotiation at some point in the future.
For EU companies with products licensed to US entities for manufacturing and/or distribution, you are not in control. The primary license holder will be responsible for negotiating with CMS. The intricacies of reimbursement, gross to net calculations, and rebates could have a real impact on your expected royalty streams, so it is critical that you follow news about the IRA closely and have an informed view to adjust your forecasts accordingly.
For EU companies thinking about entering the US market, the IRA highlights the unique complexity of reimbursement in the US. The US has many payers, all with different objectives and approaches. The system and flow of funds is different. It's a challenging regulatory framework with significant uncertainty, thrown into even greater uncertainty by the IRA.
An EU pharma or biotech company hoping to enter the US market should prioritize:
Reviewing your business case for entering the US market to understand if it may be changed by the IRA. The impact could be a reduction of as much as ~10% or more, in some cases, of total US pharma revenue over the next decade, so it is critical to review your plans and expectations and ask if your business case still makes sense. We believe that if the US market is attractive to you, it likely still will be, but you need to include the IRA in your thinking.
Finding the right US partner, whether it's for advice or for partnering. This is a complex situation and expertise in the IRA and the US market is imperative for success. If you're licensing, then it is particularly important to have a strong US partner because if they hold the license when you file for your New Drug Application (NDA) or Biologics License Application (BLA), they will manage negotiations with CMS.
All EU companies in the US market need people with experience on the ground in the US, who thoroughly understand the intricacies of the payer and reimbursement systems and are on top of the nuances of the latest developments.
What could be the long-term impact of the IRA on EU companies looking to grow in the US?
Many long-term impacts, especially the secondary and indirect impacts, are difficult to predict, but there are a few possible scenarios. One possibility has to do with cost sharing for Part D. Because Medicare patients will now have a cap on their payments, manufacturers will be required to pick up 20% of the cost over the out-of-pocket limit. Part D is administered through private health plans (some of the large US health insurance companies) and their percentage of the cost will now increase from 15 to 60% of the cost over the out-of-pocket limit. The question is, will those health plans ask the drug manufacturers to share the cost through larger rebates?
Another scenario is that if companies can't increase Medicare prices, they may look to increase them for private insurers. But again, the question is, will those insurers push back?
It's also possible that manufacturers may enter the market with a higher price at launch, rather than expecting to raise prices over a number of years. That decision will depend on a number of factors, including the payer mix, the price point, and the channels that the product will go through (each channel having different negotiations, rebates, and discounts).
How can Alira Health help?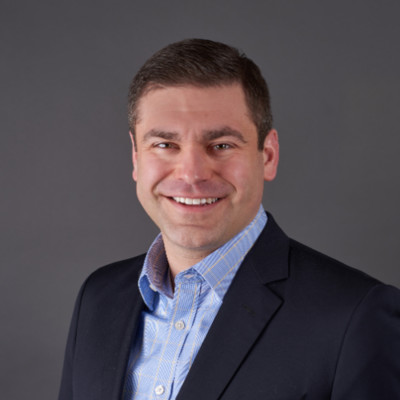 To minimize the financial and strategic impact of the IRA, EU companies will need expert advice. We have a strong set of offerings to help EU companies with their US strategies. We actively track the regulatory and access environments in the US; our current, in-depth knowledge of the developments that continue to unfold allows us to provide our clients with actionable insights.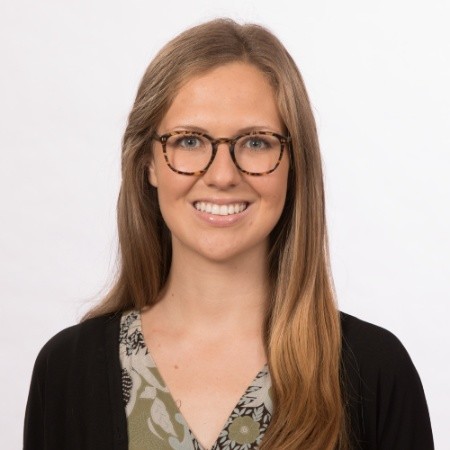 We're investing heavily in our IRA expertise to complement our existing expertise in the US market, and we're working with our clients on how to approach IRA-related issues. The IRA may affect your business case, your product development plan, your pricing and reimbursement approach, and your bottom line; you need to fully understand the risk and approach the US market strategically, with eyes wide open.
Subscribe to our newsletter for the latest news, events, and thought leadership