How to Increase Patient Engagement in Your Clinical Trials
Webinar Replay
Engaging with patients, including their caregivers and advocates, is crucial during the planning and execution of clinical trials. Working in partnership with patients during the development plan and creation of the trial protocol encourages in-trial feedback. In addition, it raises the likelihood that the patients will stay in the trial, understand their responsibilities, and adhere to the protocol requirements. Being patient-centric can ensure the impactful clinical benefit of treatments that address critical unmet patient needs prioritized from the patients' perspective.
Watch the replay to learn best practices and how to overcome challenges in engaging patients in your clinical trial. The webinar was hosted by France Biotech, a Biotech association that brings together innovation entrepreneurs in the health ecosystem and their expert partners.
Our Speakers
Chief Patient Officer
An industry pioneer in patient engagement, Annabel started her career in 1998 as part of the communications team at Pharmacia & Upjohn that launched Celebrex, Detrusitol, and Xalatan in Spain.

Prior to joining Alira Health in 2020, Annabel was Head of Media Relations Europe at Nestlé Purina, and before that was Head of Corporate Communications at Almirall. Her previous experience includes Patient Brand Manager for Viagra at Pfizer and for Levitra at Bayer, external communications lead for Novartis Spain, and patient strategy consultant for Lucentis, Pradaxa (Global Brand Team), and Champix (European Brand Team).

Annabel teaches patient engagement at the University of Bocconi, and she is the patient representative for the EULAR working group on autoinflammatory diseases.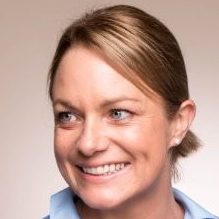 Senior Vice President Clinical Operations Europe 
Verena Koepke joined Alira Health in 2022 with the acquisition of the Contract Research Organization (CRO) Sourcia, where she was a co-founder and managing partner for a decade. Verena has spent the last 20-plus years in the biotechnology and CRO industries with a strong focus on clinical operations and interdisciplinary development. ​ 

Verena started her career at a CRO, Staticon International, and moved to Gilead Sciences as Project Manager. She was International Project Manager at Micromet (now Amgen), and joined Medpace as Director Clinical Operations Europe, later promoted to General Manager Western Europe. Prior to founding Sourcia, Verena became Chief Operating Officer responsible for clinical operations at Assign Group, a midsize European CRO, later sold to Celerion.  ​ 
Principal Patient Engagement
Giulia Pierini has a wealth of experience in marketing and sales for big pharma. She also worked as a researcher in the Department of Cellular Biotechnology & Hematology of the University of Rome "La Sapienza." 

She gained knowledge about the pharmaceutical industry at Johnson & Johnson Medical and Bristol Myers Squibb, working in the neurosurgery, neurovascular, and cranio-maxilla facial fields, mainly in the operation room in direct contact with surgeons and patients. 

She then transitioned to consulting and she has been involved in 20-plus strategy projects in the pharmaceutical and medical device industry related to multiple therapeutic areas, including R&D, diagnostic, dialysis, respiratory, and oncology. 

Having worked in the operation room for several years, she is a fierce supporter of the importance of the impact of business functions on patients' lives. 
Subscribe to our newsletter for the latest news, events, and thought leadership