Inflation Reduction Act and Pharma – Navigating Uncertainty
Everyone who works in pharmaceuticals is talking about the Inflation Reduction Act (IRA). But how will it impact you, whether you're a small biotech, a mid-size company, or a large pharma player? And how can you prepare for that impact?
The Inflation Reduction Act of 2022 will principally affect the pharmaceutical market in the United States by allowing the government, for the first time ever, to negotiate prices for drugs covered by Medicare. Among other changes, the law also requires pharmas to rebate the amount by which they raise prices above inflation. The IRA is expected to have a wide-ranging impact on drug sponsors of all sizes and stages.
To learn more about the complexities of the IRA's impact on US pharmaceutical companies and how they can develop a successful IRA strategy in an uncertain landscape, we spoke with Alira Health's Brad Ship, Partner, and Hannah Buser, Engagement Manager.
For the companies that are clearly going to be affected, they must push ahead, even if the details aren't entirely clear. For companies that aren't clear about whether and how they will be affected, the situation is actually much more challenging.
Which types of companies in the US pharma space will be affected the most by the IRA?
It all depends on how you define impact. If it's by dollar value, the big players will experience the greatest impact because they have most of the top-selling brands. There are some mid-size pharma companies where one brand might make up 50, 60, even 70% of their revenue, and they could see a significant impact to their bottom line. By the way, if a product brings in over 80% of a company's revenue, that's considered a small biotech drug, and it's excluded from negotiation.
But if you consider who will be impacted by the IRA, it's every company who sells drugs to Medicare, because the rebate above the out-of-pocket limit and the inflation provisions impact everybody regardless of the size or stage of your company. Even for companies that do not have a drug that's concentrated on a Medicare population, there could be a scenario where a drug within the same class is selected for negotiation, which could translate into some impact on the commercial market.
There's some question about how much impact pre-clinical biotechs will feel. Their corporate strategy is to get to their next inflection point, which will help with their next raise. However, they should be aware of the IRA's complexities and consider its future impact in their planning, because regardless of whether they plan to sell their asset or take it to the next stage themselves, the IRA could potentially have an impact on them at some point.
When will we see the impact of the IRA on the industry?
The impact has already begun. 2023 is the first year that rebates will be required for drug prices that increased faster than inflation going back to 2021. However, because inflation has been high, the impact will probably be less than it could have been.
In September 2023, the Centers for Medicaid & Medicare Services (CMS) announced the first ten drugs chosen for price negotiations. All manufacturers signed an agreement to enter into negotiations by the October 1, 2023 deadline. CMS will conduct negotiations from October 1, 2023 through August 1, 2024. The new maximum fair prices for these drugs will be announced by September 1, 2024 and will go into effect in 2026.
What are the three biggest challenges that the IRA poses for the pharma industry?
The biggest challenge is uncertainty. How can sponsors plan when you don't know the details of how negotiations will play out yet?
The second challenge we identify is that we know evidence will become part of the negotiation, but we don't know what that will look like. In the US, evidence has always mattered somewhat, but not to the extent that it does in the rest of the world. Now, evidence suddenly becomes much more important. One question that arises for sponsors is, does my US team or my team focused on Medicare understand evidence? And the reverse is also true: does my team who works on evidence understand Medicare? So that's an organizational challenge. If your drug has been selected for negotiation, you've submitted an evidence package, but the impact it will have is unclear. The guidance that's been published to date covers process, but doesn't go into detail around how evidence will be weighted during negotiation. When you're sitting across the table with CMS, what are you going to be talking about? The second and third wave companies will have more time as well as a reference point from the experience with the first ten drugs.
The third challenge is for companies with borderline products and products in development who don't yet know whether this is going to be a major issue. You need to position the IRA, and the potential risk it might present, in your thinking. You must reassure potential investors or partners with a business case that addresses the expected size of the IRA impact on future sales. If you're in a new products role or trying to do portfolio planning, you have to deal with this new unknown and continuously be checking your assumptions. In many cases, companies are confused internally about what the IRA means. Some are overreacting, saying that their strategy was to develop a drug for an elderly population and now they can't. Others are underreacting, almost pretending that the IRA doesn't exist by taking a "wait and see" approach. For the companies that are clearly going to be affected, they must push ahead, even if the details aren't entirely clear. For companies that aren't clear about whether and how they will be affected, the situation is actually much more challenging.
What will be the long-term impact of the IRA on the US pharmaceutical industry?
We think new product development will slow because the IRA will make it harder to develop a solid business case. How significant that will be is difficult to predict right now.
There will be a clear shift towards large molecules and away from small molecules because of the difference in the negotiation provisions and the timeline to negotiation for potential future blockbusters. Of course, companies that are extremely strong in oncology won't suddenly pivot to focus on pediatrics; however, over time, we will see that it's easier to green light a product with the bulk of its sales aimed at working-age adults. We may see also see some differential targeting, with sponsors finding ways to focus their marketing on working-age adults.
Long-term, you have to assume you're going to experience some financial impact, but there's a lot that companies can and should do.
Speaking of which, what are the initial steps pharma companies can take to mitigate the IRA challenges?
Let's look at different scenarios for different types of companies. For pre-commercial biotechs –
Understand what the IRA means and stay up to date on it. Don't assume that its impact on you is far off and you don't need to worry about it.
Have a strategy for how you're going to approach the IRA and update it as new information becomes available.
Don't let your concerns about the IRA overrun you. So much of the value of a biotech lies in interesting new scientific approaches, interesting new products, interesting new markets. Focus on creating innovative ways to help patients.
For global pharma –
In many ways, your new products and pre-commercial functions are similar to those of a start-up. Be smart about the IRA and be sure to make informed decisions.
Don't change your portfolio if you don't need to because it has real value, even if it might be diminished.
Consider whether you need to make minimizing the impact of the IRA a strategic imperative; this may not actually be the best business case in all situations.
For mid-sized pharma –
You will probably be impacted in follow-on waves.
Watch closely and learn from what happens with the first drugs that are targeted for negotiation.
Start investing smart now. While you don't need an evidence package tomorrow, you should invest in the evidence and the price justification data that you will now need in the US.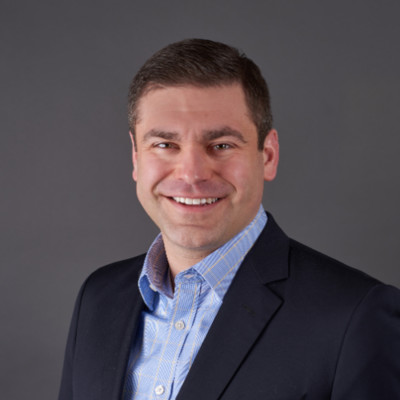 How can Alira Health Help?
We have invested heavily in our capabilities on the IRA and are actively working with clients to answer IRA questions and develop strategies to address the issue. Much of what we do in markets outside the US, such as evidence strategies, is now coming into play for the US market. And we help clients incorporate the nuances of the IRA into forecasting, portfolio strategy, and new product strategy.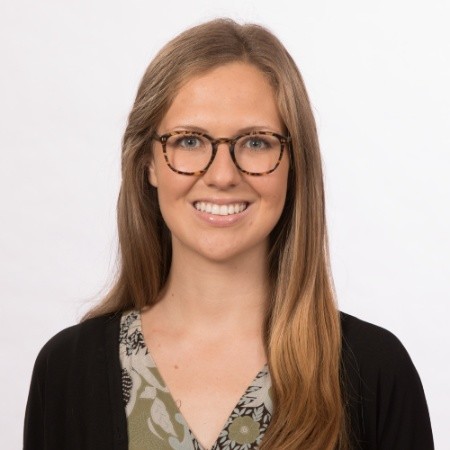 While the IRA brings a lot of uncertainty to the pharma landscape, we can help you develop a successful strategy to best position your company regardless of your current stage or anticipated level of impact.
More Resources from Our Experts
Subscribe to our newsletter for the latest news, events, and thought leadership