Real-World Solutions
Real-World Data for Healthcare
Explore our Real-World Evidence Services
Alira Health provides a full range of services and solutions for real-world evidence. The Real-World Evidence team supports clients through:
Partnering with Alira Health
Alira Health provides diverse expertise spanning the value chain of real-world evidence. As our partner, you'll benefit from our:
Strong analytics experience in the French claims database (SNDS/Health Data Hub)
In-house strategic data consultancy, medico-economics methodologists, data engineers, data scientists, and visualization experts
Established partnerships in data management and technological solutions
A patient-centric e-Health platform that offers technology solutions in clinical research and digital therapeutics, powered by bepatient, an Alira Health company.
GDPR compliance by design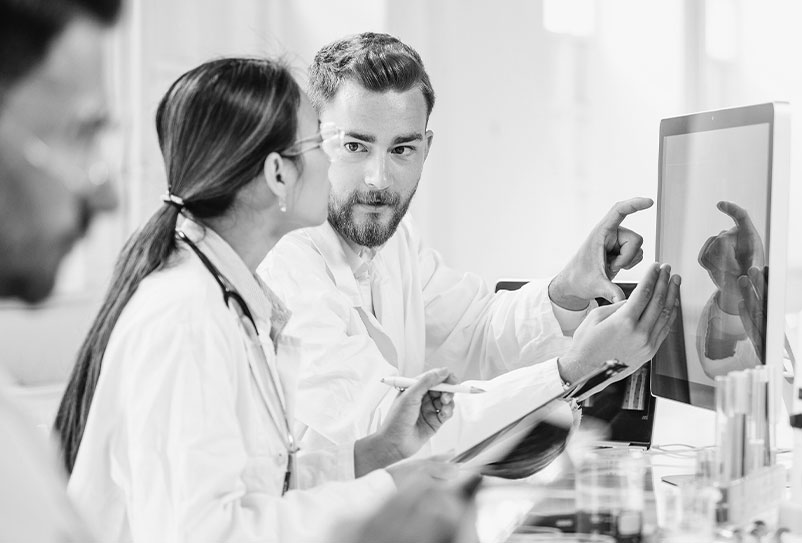 Improving patient care through data
Alira Health serves healthcare practitioners, institutions, research labs, CROs, pharma, and the device industry to leverage and interpret data across the entire healthcare ecosystem.
Working together to humanize healthcare
Whether you need to understand which asset best aligns with your long-term strategy, which new market or therapeutic area to explore, or how to expand into another sector, we are ready to help you lead the way.
Contact us
Our combination of health economists, biostatisticians, and IT experts provide accessible, actionable evidence from hospitals, insurance companies, and patient devices.